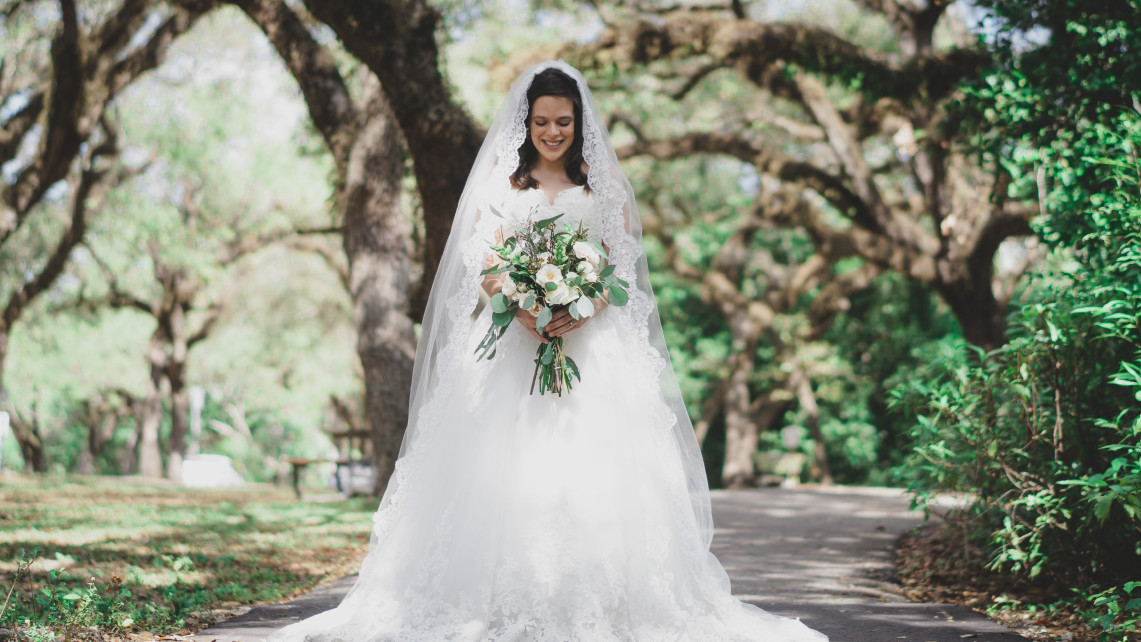 5 Questions When Purchasing a Wedding Dress
A wedding dress is not just a garment; it's a symbol of love, commitment, and the start of a new journey. For many brides-to-be, the quest for the perfect wedding dress is a pivotal part of the wedding planning process. It's a journey filled with excitement, anticipation, and sometimes a bit of anxiety. To ensure you make the best choice for your big day, there are crucial questions you should ask when purchasing your wedding dress.
Key Takeaways:
Understand who to bring to the showroom for support and advice.
Know what to bring to your consultation to communicate your vision effectively.
Learn the importance of decision-making during your first appointment.
Discover the right timing and process for dress alterations.
Gain insights on how to care for your wedding dress before the wedding. 
Who to Bring to the Showroom?
The Dilemma of Choice
Deciding who to bring along when you're heading to the showroom can be a tricky decision. On one hand, having close friends or family members can provide emotional support and honest opinions. On the other hand, too many opinions can lead to confusion and make the decision process more stressful.
Spotlight Bridal's Approach to Wedding Dress Shopping
At Spotlight Bridal, the belief is that this moment should be unforgettable. They encourage brides to bring no more than 3 to 4 close individuals, ensuring a more intimate and focused experience.
Table: Pros and Cons of Bringing Someone to the Showroom
| Pros | Cons |
| --- | --- |
| Emotional support | Too many opinions |
| Honest feedback | Potential for confusion |
| Shared special moment | Pressure to satisfy others |
What to Bring for Your Consultation
Vision and Expectations
Relaxation and clarity of vision are key. Bring your ideas, inspirations, and expectations to the consultation. This helps your stylist understand your preferences and guide you towards the perfect dress.
Communicating with the Stylist
Open communication with your stylist is crucial. Share your wedding theme, venue details, and any specific dress features you desire. This collaborative approach ensures that the stylist can present options that align with your vision.
Decision Making in the First Appointment
Trusting Your Feelings
It's common for brides to find 'the one' during their first appointment. Trust how you feel in the dress. If the thought of leaving without it makes you sad, it's a strong indicator that you've found your perfect match.
The Significance of 'The One'
Once you've found your dress, it's advisable to stop looking at other options. Continuing to browse can lead to unnecessary stress and confusion. Trust your choice and embrace your decision.
Table: Checklist for Wedding Dress Consultation
| Must-Have Items | Description |
| --- | --- |
| Vision Board/Ideas | Photos, magazine clippings, or Pinterest boards of desired dress styles |
| Venue Details | Information about the wedding venue and theme |
| Undergarments | The ones you plan to wear on the wedding day for accurate fitting |
| Shoes | If already purchased, to gauge dress length |
Timing and Process of Alterations
When to Do Alterations
Alterations are typically done about a month before the wedding. This timing ensures that the dress fits perfectly, considering any body fluctuations.
The Alteration Process
During the alteration process, the seamstress will adjust the length, fit, and any other necessary modifications to ensure the dress fits like a glove. It's important to bring your wedding shoes and undergarments to these fittings.
Wedding Dress Fitting & Alterations – What to Expect 
Caring for Your Wedding Dress
Pre-Wedding Care Tips
Keep your dress away from potential stain sources like food, makeup, and pens. Resist the temptation to try it on frequently to avoid accidental damage.
Handling Emergencies
In case of any stains or accidents, consult a professional cleaner. Never attempt to clean the dress yourself, as this could cause further damage.
Table: Pre-Wedding Dress Care Tips
| Tip | Description |
| --- | --- |
| Avoid Stains | Keep the dress away from food, makeup, and other stain risks |
| Limited Handling | Minimize trying on the dress to prevent wear and tear |
| Professional Care | Consult professionals for cleaning or alterations |
Spotlight Bridal's Storage Package
Choosing your wedding dress is just the beginning. Proper storage is crucial to maintain its beauty and integrity. Spotlight Bridal offers a storage package to keep your dress safe and pristine until your wedding day. This service ensures that your dress is protected from environmental factors and accidental damage.
Expert Tips on Dress Handling
When you take your dress home after the final fittings, it's important to know how to handle it correctly. Spotlight Bridal provides valuable tips on opening and closing the dress cover, transporting it, and storing it without causing wrinkles or damage.
Table: Tips for Handling and Storing Your Wedding Dress
| Tip | Description |
| --- | --- |
| Proper Opening | Learn how to open the dress cover without causing damage |
| Safe Transport | Tips for transporting your dress to avoid wrinkles |
| Correct Storage | Guidance on storing your dress to maintain its condition |
Caring for Your Dress on the Wedding Day
Preparing for the Big Moment
On your wedding day, ensure that the person helping you dress has clean hands and is not wearing any jewelry that could snag the fabric. If you're already wearing makeup, cover your face with a clean cloth when putting on the dress to avoid makeup stains.
Protecting Your Dress
Be mindful of your surroundings and activities to keep your dress pristine throughout the day. Avoid close contact with anything that could cause stains or damage.
How to Care for Your Wedding Dress Before and After the Wedding 
Frequently Asked Questions
What Should I Do If I Spill Something on My Dress?
In case of spills or stains, don't panic. Blot the area gently and consult a professional cleaner for advice. Avoid rubbing or using any cleaning agents on your own.
Can I Alter My Dress After Purchase?
Yes, alterations are common and often necessary. Work with a trusted seamstress to ensure your dress fits perfectly. Remember, alterations should be done about a month before the wedding.
How Do I Choose the Right Style for My Body Type?
Research different dress styles and consult with your stylist. Websites like The Knot offer great insights into various styles and what works best for different body types.
Table: Dress Styles for Different Body Types
| Body Type | Recommended Styles |
| --- | --- |
| Pear-Shaped | A-line, Ball Gown |
| Hourglass | Mermaid, Fit and Flare |
| Petite | Sheath, Modified A-line |
Conclusion
Selecting your wedding dress is a journey filled with excitement and anticipation. By asking the right questions, understanding the process, and knowing how to care for your dress, you can make this experience as joyful and stress-free as possible. Remember, your wedding dress is more than just fabric and stitches; it's a symbol of your love story and the beautiful journey ahead.